This summer holidays, True Cadence is teaming up with Foundation For Future London to bring back our highly interactive and collaborative music-making programme, 'We Create'. The programme will run throughout the summer holidays from 26th July to 2nd of September 2022 every Tuesday and Friday. Find out more about the programme below or SIGN UP your 8-15-year-old.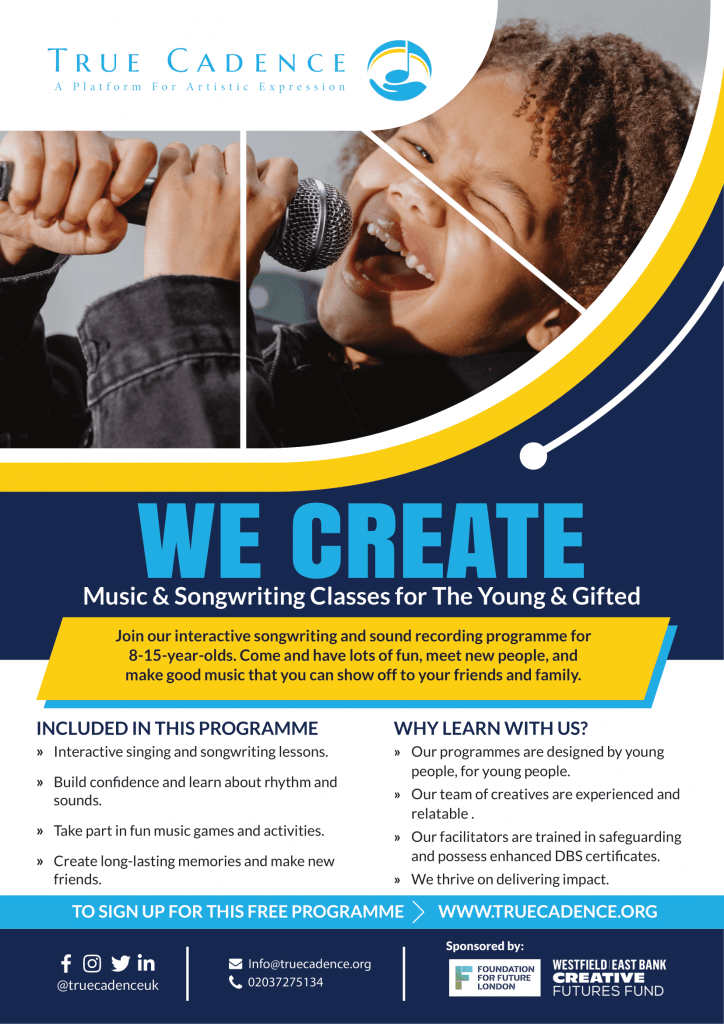 New Programme Trailer
Our first We Create programme launched in 2020 and was delivered virtually on Zoom. Check out the video from our talented kids below.